December 8, 2008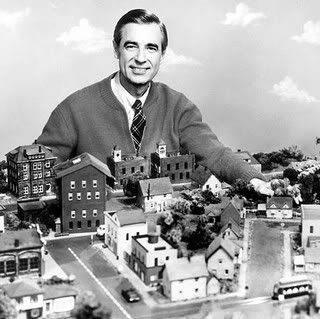 460 Oak Street Blog
Rhinos owner Rob Clark has joined the blogosphere and his first post is his personal To Do list for December.
With the news that Red Bull and the Rhinos have joined forces, I'm glad I don't buy energy drinks at PAETEC Park as I can't stand the taste of Red Bull.
But, it will be interesting to see what the sponsorship deal means that Red Bull obviously knows how to market it's product and the name recognition is great.
The big news is that the Rhinos will have a couple away FSC Games of the Week so that fans can catch the team on the road a couple of times.
The possibility of a Bayern Munich pre-season type friendly (i.e. don't expect the likes of Luca Toni and Miroslav Klose to be playing a full 90) is interesting, but I have a feeling that a Houston Dynamo match featuring Pat Onstad might have more pull for purely Rhinos fans.
But it is cool for Rob to get his takes straight to Rhinos fans. 
News & Notes:
- The U-20 USWNT won the U-20 World Cup yesterday thanks to a 2-1 win over North Korea.
- Seattle Sounders FC rolled out their new gear at a fashion show last week to try and spark Christmas sales.
- If I'm DC United, I dump Marcelo Gallardo ASAP!
- Speaking of which, SBI.net has an interesting discussion about whether an MLS team can thrive with two DPs. With the way the Red Bulls played this year, I think it's not a barrier to winning. But, I do think that Columbus, New England, and Houston have all proven that you don't even need a single DP to thrive in MLS. 
- I know it's hard to believe, but North Carolina won another Women's Soccer national title.
- I don't know what to make of the statement that Freddy Adu would one day like to play for Tottenham. Half of me thinks it's cool to dream. The other half thinks he needs to worry about making an impact for a European squad before worrying about stepping up the competition.
- Steven Goff says that the Parkhurt to Denmark press conference will be tomorrow.
- If you are looking for some US player transfer rumors, the No Short Corners blog is the place to go. The Sacha Klejstan to the Netherlands is an interesting one, as is the post about Run DMB possibly moving from Rangers.
- The Austin Aztex have a stadium deal. That they will be playing in a Texas high school football stadium means that they will have one of the top 5 best venues in the USL!
- Vancouver is saying that BC Place should be MLSready by 2011.
The views and opinions expressed in this column are those of the author, and not necessarily those of the Rochester Rhinos or SoccerSam.com. Feel free to send any comments or complaints to news@soccersam.com. James promises to read (but not to respond) to all of them.