October 30, 2009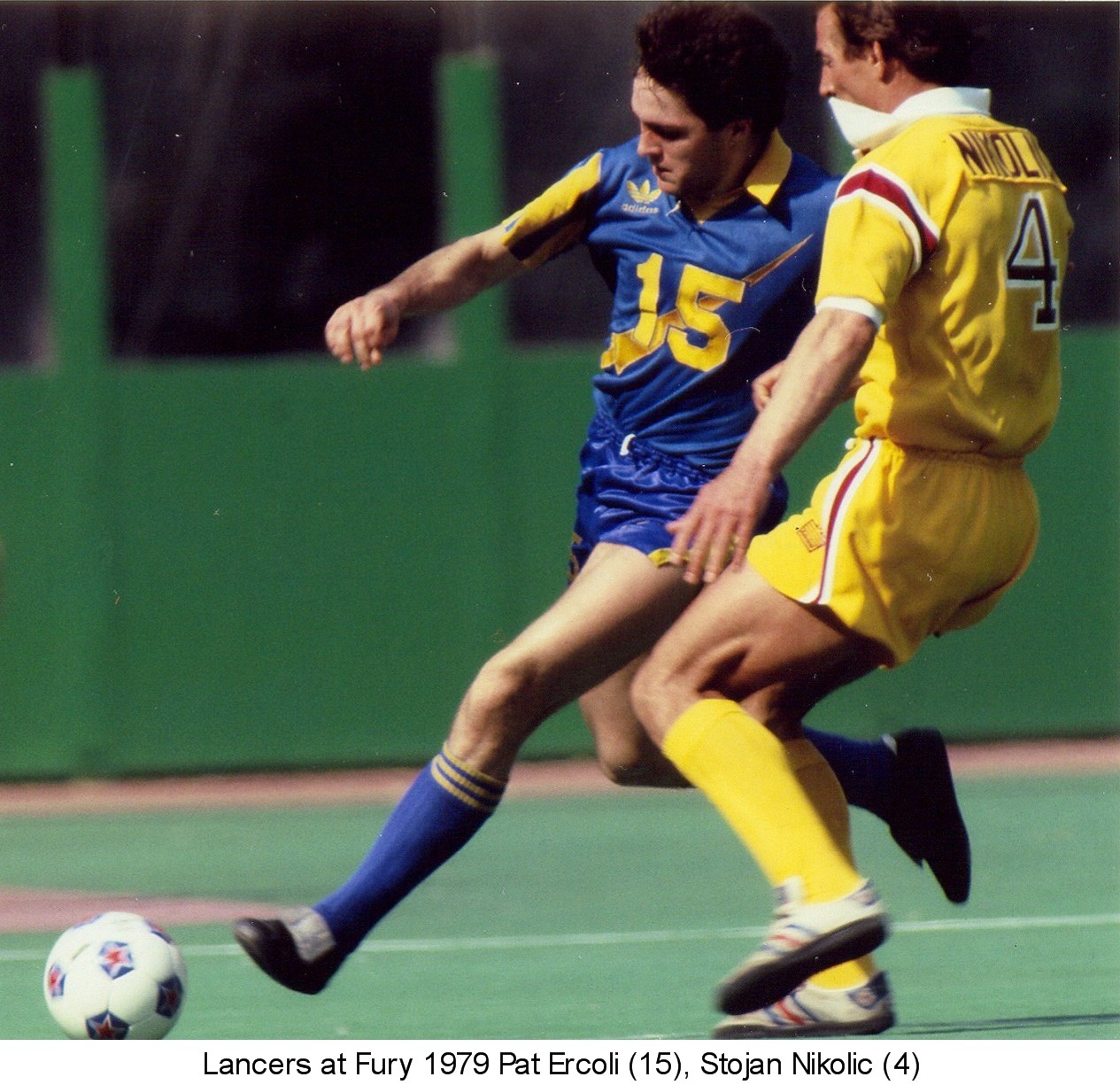 D&C.com
The best piece follow yesterday's news conference was the big "Being part of the solution" blog entry that Devo did today.
It is going to be very interesting to see how Pat Ercoli does in his new role as the Rhinos GM & Director of Soccer.
Who will he hire as the next head coach? The two names that I've seen fans throw out the most have been former Rhinos defender and former Carolina RailHawks head coach Scott Schweitzer and long time USL head coach Bob Lilley.
Lilley's winning resume would look nice, but his reputation for defensive soccer may not excite many Rhinos fans.
Schweitzer's passion for the game and history as a player with the Rhinos will be appealing. But, he didn't light the world on fire during his two years in Carolina, so who knows how much that will be held against Scott by the fans?
I just hope that Ercoli is able to bring back the attacking personality that the great Rhinos teams had. Those teams not only had the ability to attack and score goals. But, they were also physical teams that were willing and able to mix things up. The fans liked both of those attacking elements.
And in the end, bringing fans back to Rhinos games may be a much more important measure in this go around for Ercoli with the Rhinos as opposed to merely adding another ring or two to Pat's jewerly collection.
TOA vs USL continued.....
My favorite tidbit in today's round of what is up between the TOA & USL is Carolina Brian Wellman suggesting that the TOA's breakaway league could play a schedule that would fit in with the same timeframe as the main European leagues and have games through the winter.
Ummm, here is what the home of the Colorado Rapids looks like today. I can't imagine teams like Montreal, Minnesota, and Vancouver playing in January and February.
All in all, it appears that the TOA is trying to call the USL's bluff.
This is just another piece of off season drama that will make this off season more than a little interesting.
News & Notes:
- Seattle and Houston played to a scoreless draw last night and Pat Onstad had a little dust up with Fredy Montero in the first leg of their playoff series.
- Scott Schweitzer has been elected to the USL Hall of Fame.
- Abby Wambach scored the lone goal of the USWNT's 1-0 win over Germany yesterday.
- FC NY is holding tryouts for college seniors in a few weeks. It will be interesting to see what kind of team they put together for next season.
- The USL is trying to spin things with regards to their future in Canada after the comments that Vancouver and Montreal are out of the USL-1 for 2010.
- Blanco is headed back to Mexico to try and land a spot on Mexico's World Cup roster.
- Beckham could have a tough Club vs Country call to make if LA gets past Chivas USA. And AC Milan is waiting to hear back on whether Becks is coming back in January.
The views and opinions expressed in this column are those of the author, and not necessarily those of the Rochester Rhinos or SoccerSam.com. Feel free to send any comments or complaints to news@soccersam.com. James promises to read (but not to respond) to all of them.