March 8, 2010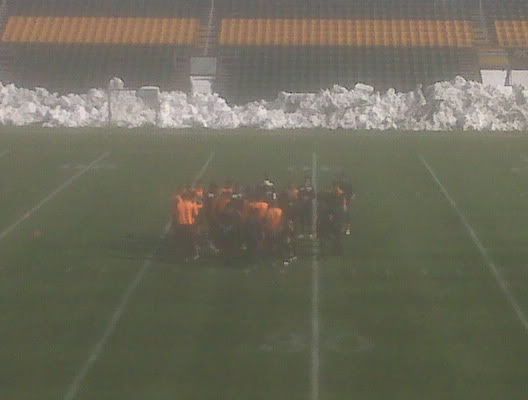 Devo's Direct Kicks
Devo is all over the opening day of Rhinos training camp.
Not only does he have some quick hits on some of the players, he also has an update on the state of the press box!
It will be interesting to see how this team comes together. With so many changes from last season, you could argue that this squad is almost like an expansion club.
Although, we might be able to see if the upgraded pre-season opponents will help at all.
News & Notes:
- All I have to say to Andrew Lorei is good luck in Colorado.
- The Original Winger has the pics and Grant Wahl has the take on Landon Donovan's farewell to the home fans of Everton. And while Bruce Arena wants nothing to do with extending Landon's stay with Everton, there are reports that Chelsea might be ready to offer up around $15 million for Donovan. I hate Chelsea, so that would be tough for me to swallow.
- For that one loyal reader that was wondering: Kevin Hartman has signed with FC Dallas.
- Martin Rennie has revamped his coaching staff in Carolina.
- Chris Economides has a blog post on the USL-1 to Orlando announcement.
- ESPN's Outside the Lines takes a look at US Soccer's Project 2010.
- Could Sir Alex not only be against England, but his current employers as well? 
- Hopefully mediation will get the MLS CBA situation resolved soon.
- Martin Nash is on Steve's diet and he's dropped 15 lbs this off season.
- I like this picture of essential Timbers Army supplies.
The views and opinions expressed in this column are those of the author, and not necessarily those of the Rochester Rhinos or SoccerSam.com. Feel free to send any comments or complaints to news@soccersam.com. James promises to read (but not to respond) to all of them.