April 28, 2008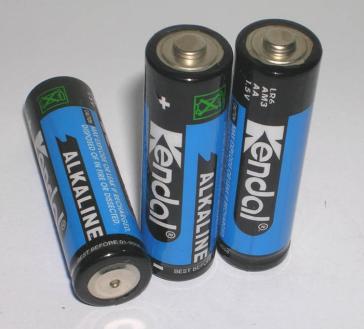 The Rhinos closed out the preseason with a 1-0 win over Binghamton University on Friday night and a 4-1 win over St. Catherines Roma yesterday afternoon.
The upside with this year's team is that they look to have a lot of skill and team speed and should be a very fun team to watch. Hamed Diallo has been lighting things up in the pre-season, Mauricio Salles looked really good in his first pre-season action over the past couple of games, and Steve Guppy added some dead ball wizardry that the Rhinos have lacked for a while.
Adding in Atiba Charles to the back line and the defense looks to be impressive as well.
The only three things that give me pause heading into the season are the injury factor with a more veteran (read: older) squad, the time it will take for the new coaching staff and all the new players to get on the same page, and a question about the lack of really hard nosed players on the team.
But, injuries can derail any team (last year's team was younger, but that didn't stop the 2007 Rhinos season from being negatively impacted by injuries) and most teams in this league have a decent sized "getting to know you" period as roster turnover is a common thing at this level of the game.
Hopefully they can get off to a strong start as they travel to Charleston and Minnesota next weekend.
News & Notes:
- It would appear that Rob Clark has put Ryan Whirty's concerns about paying for the opening road trip to rest. Rob informed Ryan that he has already paid for the opening road trip, so there shouldn't be any issues.
I did find it interesting that the City of Rochester may be re-working the naming rights deal for PAETEC Park.
- A look around the USL scoreboard from the weekend shows that former Rhino Connally Edozien gave the RailHawks a 1-0 win over Charleston in their home opener, Takayuki Suzuki had a goal and an assist as Portland defeated Seattle 2-0 at home, Minnesota went on the road to shock Vancouver 1-0 on a second half PK, and Puerto Rico took 6 points in two home matches versus Miami FC.
- The USWNT defeated Australia 3-2 on a stoppage time goal by Carli Lloyd. Abby Wambach scored her 93rd career USWNT goal in the game played in Cary, NC. And since they were in Cary, Abby and Lori Chalupny took
part in a ceremonial first kick before the RailHawks-Battery game.
- Looking around the MLS Scoreboard, the SuperClasico opener going to LA with a 5-2 scoreline jumps out at you. According toe Steven Goff , Chivas USA head coach Preki was less than thrilled with how Landon Donovan decided to celebrate a couple of his three goals on the evening.
Might I suggest getting mad at your defense for allowing Landycakes to score a trio of goals?
- Apparently Tom Soehn's "Back to the Basics" meeting for DC United worked as they thumped Real Salt Lake 4-1.
- Thierry Henry to Seattle Sounders FC is the latest rumor out of the Pacific Northwest. What happened to Kasey Keller coming back to his home state?
Although, I'm filing both those moves under "Call me when it's official".
- Jozy Altidore's first game as "The Man" up top for the Red Bulls was a bit uneven. But, Altidore got a goal and the team got three points, so my guess is that everyone on the Red Bulls is happy about how things ended.
- SI.com's Luis Bueno has a Q&A with US defender Michael Orozco who is currently playign with San Luis in the Mexican First Division.
It's interesting to see how Mexican clubs react to an American born player with Mexican heritage choosing to play for the US in international play.
The views and opinions expressed in this column are those of the author, and not necessarily those of the Rochester Rhinos or SoccerSam.com. Feel free to send any comments or complaints to news@soccersam.com. James promises to read (but not to respond) to all of them.