June 6, 2006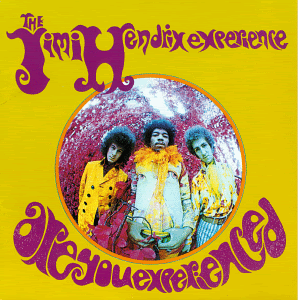 I have been struggling with what to write about my experience at PAETEC Park on Saturday night. I've been struggling because I want to say nothing but great things about the stadium and my experience.
But then I strolled over the webboards on the Rhinos site and I read all these people having issues with various parts of their experience and I wonder if I'm just a homer that's looking at the new stadium through rose colored glasses.
But at the end of the day, I have to be who I am. If other people think that I'm a homer, then so be it.
So here was my experience. Feel free to write me an e-mail at news@soccersam.com if you want to express how your experience was.
Thanks to a press release sent out by the team, I knew that the starters were going to be greeting the fans from 6pm until about 6:15pm. So my plan was to try and get their early enough so that my son could say hi to his favorite player, Scott Vallow.
Our original plan was to park in the Valeo lot (I'm cheap and saving $2 sounded like a good idea to me!) and ride the shuttle to the stadium. Unfortunately, we were a little late getting out the door, so while we were driving on 490 East, the plan quickly changed. I was now going to drop my wife, Paige, and our older son, Brandon, off at Gate D so that they could go meet Vallow before he headed off to the locker room and I'd park the car and meet up with them later.
As we were driving up towards the stadium on Oak Street, we noticed a man with a sign off to the right saying that parking was $5. So, we opted to park there and walk the block and a half to the stadium. I was surprised how many spots were open both close to the stadium and at the Kodak lot on the PAETEC Park side of Frontier Field given the concerns about parking.
We walked up to the stadium and noticed lots of people carrying umbrellas. We wondered how that would end up working with the new "No Umbrellas" policy at PAETEC Park. The walk was fine and we got to the stadium just as the ribbon cutting ceremony was winding down.
While we were waiting to get in, Rhinos midfielder John Ball came out and started handing out ThunderStix to the fans. I thought that was really cool. I also wondered how many fans knew who was handing them their ThunderStix. When we got to the gate, we took our commemorative tickets out, got them scanned, stuck them back in their Ziploc bag, and walking in.
Then we headed off to see Scott Vallow. Brandon, and Paige, thought it was pretty cool that Scott said hi to Brandon as soon as we walked up to him. Unfortunately, I had to break the news to Scott that Paige wouldn't let me bring the "You'll Never Beat Scott Vallow" sign in because of the rain. She said something about not wanting the rain to ruin the sign she'd spent so much time on.
We wandered around for a while after that. It was cool to see Salvatore's Pizza being the official pizza of PAETEC Park. It was even better to see permanent Rhinos signage all over the park. Maybe it's just me, but I like the feeling that this is a stadium that belongs to the Rhinos and their fans and we aren't just renting space from someone else.
When we got over to the Broad Street side of the stadium, I figured that I'd whip out my media pass and see if I could say hello to Devo up in the press box. I walked up to the suite level and wandered down to the press box. I was mildly surprised to see how low maintenance the whole suite and press box area was. It won't be a big deal on a nice night, but with the weather we had on Saturday, it had to be rough on the guys having to try and keep their notepads or laptops dry. And I figured the suite holders might not be too happy as they probably aren't the heartiest fans out there. But I do have to say, the view from the press box area was awesome. With Devo nowhere to be found, I grabbed a bottle of water and headed back downstairs.
Meeting back up with Paige and Brandon, I was informed that Brandon had a fun time being a part of a juggling show as he stood between two jugglers as they tossed their pins back and forth around him.
Then we headed off to our seats. Now I had sat in seats a couple of rows below where our seats were earlier in the week. But, sitting down in those seats on Saturday night, I couldn't believe what I was seeing. I was finally seeing a Rhinos home match in a proper venue. What also struck me was how intimate the stadium felt. It seemed a lot smaller than Frontier Field did. Even though the Stadium will eventually hold more fans than Frontier Field did for Rhinos matches, I doubt that PAETEC Park will ever feel bigger than Frontier Field. And that is most certainly a good thing in my book.
Brandon and I then went for a little walk over to Section 126 to chat a bit with some of the guys that we used to chat with in the bleachers on our way over the to the Rhinos Youth Parade at Frontier. I have to say that the view from the top row of 126 was just as stunning as the view from our seats in 117 or from the press box.
Then we headed back to our seats to wait for the announcement calling for the kids to go down for the Youth Parade. But, the announcement never came. And Brandon was quite distressed when he wasn't out on the field for player introductions and other kids were. But Brandon seemed to get over it rather quickly.

The video board was bright and vibrant. And while the programming on opening night had it's glitches (there were video segments where the sound wasn't working) and there hopefully will be more content in the future (headshots during the player introductions, video to go with the announcement of substitutions and goals and assists, etc.), the quality of the picture on the screen was amazing. Looking at the video board through my rain covered glasses was still light years ahead of what we got on the old Frontier Field video board.
And then the power went out. I was so scared for the team when that happened. Thankfully, they got things up and running in rather short order. But that was certainly a heart attack inducing moment for loads of people.
A little later in the match, I noticed that the lights had been turned out at Frontier Field. Perhaps my soccer gods prediction from earlier in the day was right?
The ROCHESTER....RHINOS chant sounded really good early in the match. And I really liked the fans getting into things by stomping their feet on the aluminum under foot. While the fact that PAETEC Park was built out of steel and aluminum was hailed by some as feeling "cheap", I think it will help provide a good atmosphere for matches. I know that Brandon and I had fun stomping our feet.
Sitting in Section 117, the PA system sounded a lot quieter than it did in our seats in the 200 level behind home plate at Frontier Field.
At half time, my Paige and Brandon headed off for a snack while I decided to stay in my seat and try and minimize the rain that got my rear end. Although, it didn't really matter as I was already thoroughly soaked from the waist down. The second half started up and Paige and Brandon were nowhere to be seen. I figured that they were under the stands somewhere hiding from the rain. But, when they showed up about 5 to 10 minutes into the second half, Paige informed me that they had been waiting in line the whole time and that things weren't running all that smoothly at the concession stands.
The rest of the match went as smoothly as could be expected in a downpour. The only thing that annoyed me the rest of the way was that since only about 4000 fans or so remained for the second half, people that had brought in their umbrellas started putting them up. And it didn't seem like security or the ushers were doing anything about it.
After the match, it was easy getting out of the lot we parked in because it seemed like 80% of the cars had left earlier. The route to 490 West was also much easier than expected because so many people had opted to beat the traffic.
In the end, it wasn't the perfect evening that I had hoped for. The weather was out of everyone's control. The issues with power, the concessions, and the parking issues will all give the Rhinos staff plenty to work on between now and June 17th. But even with all of the growing pains, I still think that the experience of watching a Rhinos match in our own stadium that was built for soccer was even better than I expected.
The views and opinions expressed in this column are those of the author, and not necessarily those of the Rochester Rhinos or SoccerSam.com. Feel free to send any comments or complaints to news@soccersam.com. James promises to read (but not to respond) to all of them.