September 29, 2006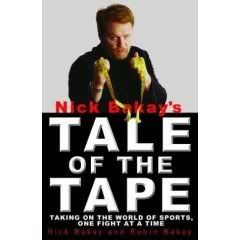 I've stolen ideas for colums before and this feels like the right time to do a Nick Bakay rip off of his Tale of the Tape columns:
In one corner we have the home team that has been in this spot five times before, but hasn't been here in five years.
In the other corner we have the road team that is in their first title game, but do have some participants who have been here before, with varying amounts of success.
Offense: Vancouver outscored Rochester in the regular season by only 6 goals. But, Vancouver has scored 8 goals in 4 playoff games to Rochester's lone goal in their two game series versus Charleston. Vancouver also has the third leading scorer in the league in MVP finalist Joey Gjersten
Advantage: Vancouver
Defense: During the regular season, Rochester had the second best defense in the league and Vancouver was fourth allowing seven more goals to the Rhinos. In the last six games, Rochester has allowed one goal (vs Atlanta). Vancouver has only allowed 3 goals over their past six games.
Advantage: Rochester
Coaching: Bob Lilley enjoys a 3-1-2 record in head to head match ups with Laurie Calloway. But, all three wins and one tie occured in 2003 when Lilley was in Montreal and Calloway was in Syracuse. Lilley is 11-18-4 all time versus the Rhinos. But, he is 4-14-0 in Rochester, 1-8-2 in the playoffs, and 0-7-0 in the playoffs in Rochester. Calloway has his critics in Rochester, but they may trail Lilley's critics in Vancouver by a three to one margin.
Advantage: Rochester
Home field: You have to go all the way back to 1989 to find a road team that was able to win a one game, winner takes all, USL title game. Ever since the Fort Lauderdale Strikers were able to get a 3-1 road victory over the San Diego Nomads, fourteen road teams have lost in the USL championship game. During the regular season, Rochester was tied with Vancouver with the fewest home losses in the league (1). And Rochester won the regular season match up at home versus Vancouver by a 2-0 score on July 3rd.
Advantage: Rochester
At the end of the day, I have to be a homer and say that the Rhinos defense will win the club it's 4th USL 1st Division/A-League title by a 2-0 score over the Vancouver Whitecaps.
Dave Sarachan wins his second US Open Cup title
Fire Claim Fourth US Open Cup Crown
Brighton native Dave Sarachan led the Chicago Fire to a 3-1 home win over the LA Galaxy on Wednesday. It was the Fire's fourth US Open Cup title and the second since Sarachan became the Fire's head coach in 2003.
Nate Jacqua gave the Fire the lead ten minutes in with an assist to Andy Herron. Herron then pushed the Fire lead to 2-0 just six minutes later on a feed from Justin Mapp. After the break, LA's Alan Gordon was able to bring the Galaxy to within a goal in the 51st minute. But, Thiago salted away the victory for Chicago in the 88th minute on a sitter set up by Tony Sanneh.
The NY Red Bulls add even more DC United flavor
Agoos Running with the Red Bulls
In a move that has been rumored for a while, Jeff Agoos is joing the NY Red Bulls as their technical director starting on January 1, 2007.
Agoos joins the plethora of former members of DC United to join the Red Bulls this season. Bruce Arena, John Harkes, Richie Williams, and Dema Kovalenko are all current members of the Red Bulls that saw most of their MLS accomplishments come for the Red Bulls rivals from the nation's capital.
Only time will tell whether they can repeat their title winning ways for an organization with a trophy case that is empty as of today.
The views and opinions expressed in this column are those of the author, and not necessarily those of the Rochester Rhinos or SoccerSam.com. Feel free to send any comments or complaints to news@soccersam.com. James promises to read (but not to respond) to all of them.