June 12, 2007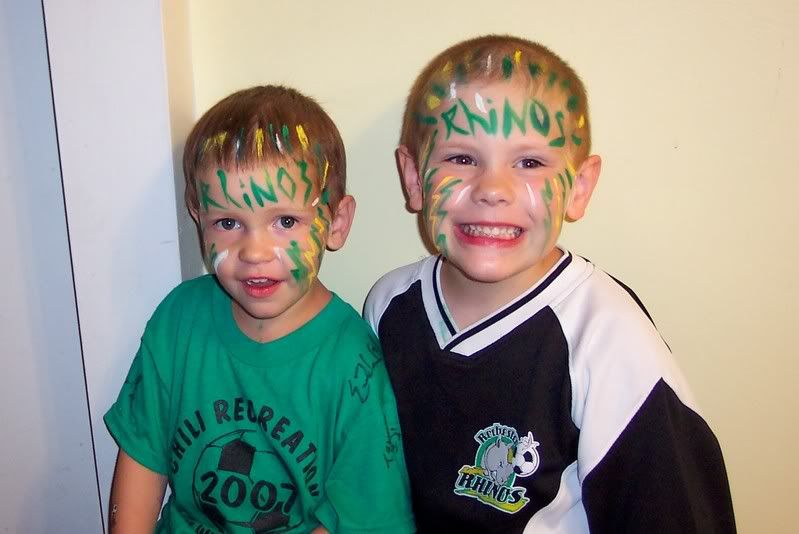 Rhinos enter USOC tonight versus Long Island
The Rhinos will take on the PDL's Long Island Rough Riders tonight at PAETEC Park in the 1st Round of the 2007 US Open Cup tournament. Season ticket holders should use Wildcard B for tonight's game.
Should the Rhinos advance, they will host the winner of the Western Mass Pioneers/Danbury United match on Tuesday, June 26th.
The Rhinos will be taking on the Rough Riders without the services of forwards Mike Ambersley (heel) and Hamed Diallo (in Paris getting paperwork to travel to Canada), so Rey Martinez will start up top with Matthew Delicate tonight.
Delicate and Martinez will be facing a defense led by former MetroStar Steve Jolley. Long Island is currently second in the PDL's Northeast division thanks to 4 wins and 2 ties in 7 games played. They trail the Cape Cod Crusaders by 4 points, but they do have a game in hand over Cape Cod. Mike Grella is the Rough Riders leading scorer with 4 goals in 7 games and midfielder Jose Batista is the team's second leading scorer with 1 goal and a team leading 4 assists in 6 games.
Looking back on the weekend
The Rhinos men had a solid weekend getting 4 points thanks to a 2-2 tie in Carolina and a 2-1 home win against Portland.
Matthew Delicate is officially on fire after his Kick This! appearance with 4 goals in his last 5 games. And of those 4 goals, two were game winners and a third was the game tying goal versus Carolina.
I witnessed perhaps the greatest deal in Rhinos history on Saturday night. Recognition Experts had a table where they were selling game worn jerseys from the 2005 season for $25 a pop. I saw a lucky young lady picking up a #19 Doug Miller jersey that was worn during his final pro season. I also helped Soccer Slick obtain Shaun Tsakiris' #8 jersey and gave my wife the #10 jersey of Stoian Mladenov as he was one of her all-time favorite Rhinos.
Now if only I saw a Scott Vallow jersey for $25............
Unfortunately the Rhinos Women took one on the nose in a 4-0 defeat in Laval. Hopefully Peter Amos can get things on track before Vermont comes to PAETEC on Saturday night.
And then there was the US' 2-0 win over T&T in the Gold Cup on Saturday.
Steven Goff, Jamie Trecker , Adam Spangle's take , Jonah Freedman, and Ives Galarcep are all amongst the many with takes on the games to date and looking forward to tonight's final group stage match versus El Salvador.
Personally, I love how people are nitpicking two wins. I guess people would rather be in Mexico's boots right now...........
Other news and notes
- Speaking of Adam Spangler and Ives Galacep, Adam recently interviewed Ives for This Is American Soccer.com
- The Beckham to LA story is getting even more entertaining with Real Madrid trying to keep him and getting turned down by the Galaxy. SI.com's Greg Lalas has a cool article on the topic. I wonder if there is any amount of money that Real Madrid could have offered LA that they would have accepted? Personally, I doubt it.
- Steven Goff is reporting that all US U-20 World Cup games will be broadcast on ESPNU. If you don't get ESPNU, then find a sports bar that does!
- MLS expansion update - San Jose's stadium deal appears on track and MLS is apparently not worried about gambling in Las Vegas. This is good news for MLS and fans in the two cities. I also wonder how much action MLS games are getting right now in Las Vegas? That's likely why MLS isn't scared of match fixing!
- If people were wondering what the name of the yellow boots that Freddy Adu and Taylor Twellman have been wearing recently, they are the Nike T90 Laser. I'm wondering why they went with the bright yellow. I wish that they had made the stand out color red or a bright blue to better go with the US kits.
The views and opinions expressed in this column are those of the author, and not necessarily those of the Rochester Rhinos or SoccerSam.com. Feel free to send any comments or complaints to news@soccersam.com. James promises to read (but not to respond) to all of them.