April 14, 2006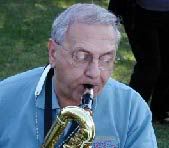 Former Rochester Lancers co-owner Pat Dinolfo passed away this week.
In 1967, Pat and Charlie Schiano put together a group that purchased a team in the ASL and they named that team the Rochester Lancers. Following the 1969 season, the Lancers then moved to the NASL where they would play from 1970 until 1980.
Pat was married to his wife Evelyn for over 50 years and they had three children, Vincent Dinolfo, Karen Ercoli, and Noel Dinolfo.
Our thoughts and prayers go out to the entire Dinolfo family in their time of loss.