February 27, 2006
http://www.nufc.com/2005-06html/unlikely.html
Ever crossed your mind where those black and white clad gladiators ended up after they were escorted into Barrack Road for the final time ? This is a constantly out of date list, which you are most welcome to supply updates to.

In the absence of our promised updates, here's the latest moves we spotted up to February 2006:

Adam Bartlett - Leeds (trial)
Adam Bartlett - Doncaster (trial)
Adam Bartlett - Aberdeen (trial)
Adam Bartlett - Boston United (trial)
Adam Bartlett - Burton Albion (short term deal)
Adam Bartlett - Rushden & Diamonds (trial)
Adam Bartlett - Rotherham (trial)
Adam Bartlett - Dundee United (trial)
Adam Bartlett - Dunston Fed (guest)
Adam Bartlett - playing in USA, club tbc
Adam Bartlett - Blyth Spartans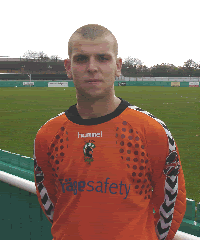 Rhinos Head Coach Laurie Calloway is high on Adam Bartlett, who was a midseason trialist with the Rhinos last season, as a player that could push Scott Vallow from the back up position. Much like Dusty Hudock could last season.
The obvious question would be that if Bartlett is that strong, why did he fail to stick with so many different clubs in England last season?
Adam seemed like a really nice guy during the Rhinos open practice and clinic last season. He and another goalkeeper that was on trial worked with my 3 year old son who wants to be a goalkeeper and they were great.
But, is he really good enough to use a foreigner spot on this upcoming season? Personally, I have a hard time believing that a back up keeper is worth using a foreigner spot. But only time will tell how this whole situation shakes out.
The views and opinions expressed in this column are those of the author's, and not necessarily those of the Rochester Rhinos or SoccerSam.com. Feel free to send any comments or complaints to news@soccersam.com. James promises to read (but not to respond) to all of them.