April 16, 2006
Yesterday at Aquinas High School, the Rochester Rhinos made their local preseason debut with a solid 3-1 victory over the Toronto Lynx.
The Rhinos started what could be very close to the opening day starting lineup in Miami with Scott Vallow in goal, Nate Craft at left back, Kenney Bertz and Scott Palguta in central defense, Frankie SanFilippo at right back, Aaran Lines in the defensive midfield spot, Juninho DaSilva at left outside midfield, Jonathon Bolanos at attacking central midfield, Chad Severs at right outside midfiled, and Matthew Delicate and Johnny Menyongar at forward.
Playing into a stiff headwind, the starts played a solid half of soccer. Scott Vallow was barely tested. That was a very good sign from a completely new central defense corps made up of a new veteran (Lines), a rookie (Bertz), and a player who played left back most of last season (Palguta). Newcomer Nate Craft looked pretty good at left back. His play didn't remind me of Carlos Zavala, but he did keep things simple and he stayed out of trouble for the most part.
Matthew Delicate was solid in the air. He finished off Frankie SanFilippo's great run up the right flank for the Rhinos opening goal in the 38th minute. And Matthew's hard work up top led directly to Chad Severs' opportunitic goal in the 45th minute.
The Rhinos came out with a completely different lineup to start the second half.
Former Lynx goalkeeper Richard Goddard was in goal for Rochester. T-Bone Bonseu and Jason Perry were in central defense. Kevin Taylor and Patrick Gallagher played at outside back. In the midfield, Josh Bolton played in d-mid spot, Danny Kramer was wide left, Rey "Boom Boom" Martinez was out right, and Neil Dombrowski was the attacking central midfielder. Up top were Charles Gbeke and Jefferson Dargout. The Rhinos made one second half move with Mychal Turpin coming in at forward, Jefferson Dargout dropping to right back, and Gallagher coming out of the match.
The Rhinos had the much deeper bench, and it started to show in the second half. Charles Gbeke was the most dangerous Rhino in the second half, despite not getting on the scoreboard. Charles had a few really good looks at goal with one blast missing the target and the other forcing the Lynx goalkeeper into making the best save of the game.
In the 63rd minute, Danny Kramer converted a nice cross from Jefferson Dargout with a little back heal flick. Unfortunately, the Rhinos were unable to keep the Lynx off the scoreboard as they surrendered a late penalty kick that was converted by Toronto. Hopefully this isn't a trend that lingers on from last season.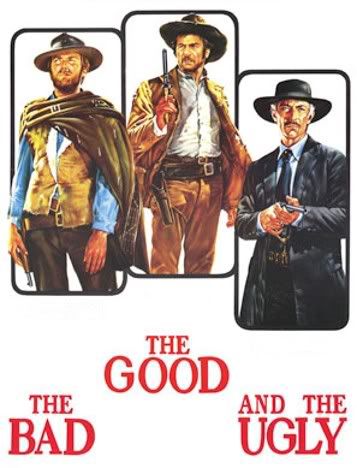 The Good
- Frankie SanFilippo's run and cross that set up Matthew Delicate's goal was a thing of beauty.
- Scott Vallow was able to break out the Pat Onstad rocker for most of the first half. Given the turnover at d-mid and in central defense, that was nice to see. Even if they were only playing the Lynx.
- Matthew Delicate's play had me dreaming of what could have been had the Rhinos been able to sign him a few years ago when they drafted him out of VCU.
The Bad
- The build up through the midfield left something to be desired for the most part. Juninho, Bolanos, Lines, Dombrowski, Bolton, and Kramer all had a hard time linking together and really building up an attack.
- The finishing in the final third was spotty at best. The Rhinos easily could have had 5 or 6 goals, but the chances that they had went to waste for too often.
- Even with the addition of players like Delicate, Gbeke, Bertz, and Bolton, the Rhinos didn't look dangerous on set pieces. Although, I'm still looking for who will bethe trigger man that can get consistent quality service into the box that the big guys can go and get.
The Ugly
- The Rhinos last two goals were both pretty ugly. But, they were a good ugly as both Severs and Kramer at least put away those two chances which is more than can be said for some other Rhinos.
- Toronto certainly isn't looking to make their last season in the USL 1st Division a memorable one. It looks to be more like a horrific one.
- Soccer played on a field covered with football lines is always ugly. And yesterday was no different. Here's hoping that the formula to get rid of temporary football and lacrosse lines works at PaeTec Park.

The views and opinions expressed in this column are those of the author, and not necessarily those of the Rochester Rhinos or SoccerSam.com. Feel free to send any comments or complaints to news@soccersam.com. James promises to read (but not to respond) to all of them.