June 17, 2006
In Nike Soccer's Joga Bonito campaign ad about the US Men's National Team, Eric Cantona says that what makes a great team is eleven players believing in each other.
Against the Czech Republic, the US didn't have eleven players that believed in themselves, let alone in their other ten teammates. That has to change when the US takes on Italy today. If not, we can expect another ugly result.
You can talk tactics and players and formations until you are blue in the face. But, at the end of the day the only hope the US has is to play with the youthful ignorance of the pressure of the situation that the US played with in 2002 versus Portugal.
And like that match versus Portugal, the first goal will tell the tale of where this match is headed. The US has yet to prove that they can play well against a top level European team on European soil. But even more importantly, the US has yet to prove that they can come back versus a top level European team anywhere.
Personally, I hope the US comes out with a "Damn the torpedoes, FULL SPEED AHEAD" type attitude today. Against a solid defensive team like the Italians, that might not be the smartest strategy in the world. It may be better to sit back and try and get that one lucky goal that gets the US three points.
But, I'd like to see the US play with confidence. I want to see the US "Play Beautiful".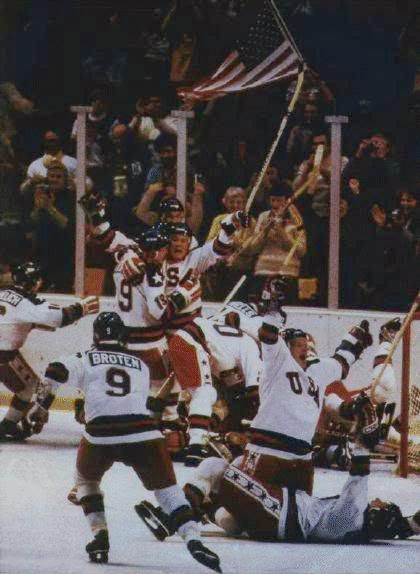 Today, Clint Dempsey is asking US fans if they believe.
I believe in miracles. And not just the 1980 Miracle on Ice.
I believe that this is the time for US soccer to rise up and stake a claim that they aren't a team that merely got some breaks in 2002.
I believe that Giorgio Chinaglia was wrong when he said that the US team is made up of only two real players in Kasey Keller and Claudio Reyna and the rest of the team is made up of 2nd and 3rd division players that aren't ready to play well in a World Cup.
I believe that this team will take great inspiration from the US troops that they have been living with in K-Town the past few days.
I believe that Eddie Johnson and Clint Dempsey can make a huge difference in this match. Much like Landon Donovan and DeMarcus Beasley made a huge difference in 2002.
I believe that Bruce Arena is a world-class manager and that he didn't go from genius to idiot in the past week.
I believe that this team can git er done today.
The only question now is will they?
The views and opinions expressed in this column are those of the author, and not necessarily those of the Rochester Rhinos or SoccerSam.com. Feel free to send any comments or complaints to news@soccersam.com. James promises to read (but not to respond) to all of them.