May 12, 2008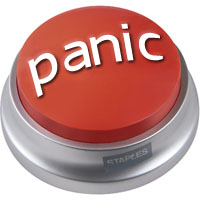 Rhinos Soccer.com
Another game, another shutout loss for the Rhinos.
With the home opener less than a week away and the new Rhinos management trying to make a good first impression, the results on the field are sp far away from being acceptable that one has to wonder what it will mean for home attendance beyond Saturday's game versus the Charleston Battery.
Head coach Darren Tilley was reportedly very happy with the scoreless draw in Portland and felt like his team had turned the corner. Then after the match in Vancouver, Coach Tilley is saying that no Rhinos player had an honest effort against the Whitecaps.
On Saturday's edition of Kick This!, Coach Tilley said that time together is the only way to forge the chemistry needed to turn the offensive skills and potential that this lineup has into results on the field is to give this team time to come together.
There have been a lot of changes that have been made this offseason that have been received in a largely positive manner. The interesting thing to see is how patient will the fanbase be as Darren Tilley learns on the job as a rookie pro coach and this team comes together after having been put together on a very tight timeline.
The one positive out of Saturday's match is that the new road unis looked awesome!
News & Notes:
- The USWNT destroyed Canada 6-0 on Saturday night. Abby Wambach did not add to her 95 career USWNT goals, but she did have three assists! The match also featured Natasha Kai's first hat trick for the USWNT.
- It's amazing how much stronger the Eastern Conference of the MLS is this season. The top teams in the West have more points than only one Eastern Conference team, DC United.
- Adam Spangler was once again in the crowd as Fulham escaped relegation with a 1-0 road win at Portsmouth. While it isn't as big as Manchester United clinching an outright EPL title with a 2-0 win, it is a pretty good pair of games to be your first in person viewing of the EPL.
- Mike Wise at the Washington Post had a great piece on Ben Olsen and his attempt to come back from ankle surgery. Ben is so good for the game that I truly hopehe can come back and be the player that he once was.
- Are these really tough times for MLS? Things aren't perfect, but I like the direction MLS is going.
- The NY Times has an update on three of the players that recently defected from Cuba. I guess they aren't crashing on Boom Boom's couch just yet....
- SBI.net ponders what Bob Bradley's roster should be like when the USMNT takes on England now that Fabio Capello has announced his roster for the game. Beckham has been selected, so Landon Donovan could hitch a ride to the match.....
The views and opinions expressed in this column are those of the author, and not necessarily those of the Rochester Rhinos or SoccerSam.com. Feel free to send any comments or complaints to news@soccersam.com. James promises to read (but not to respond) to all of them.