June 23, 2006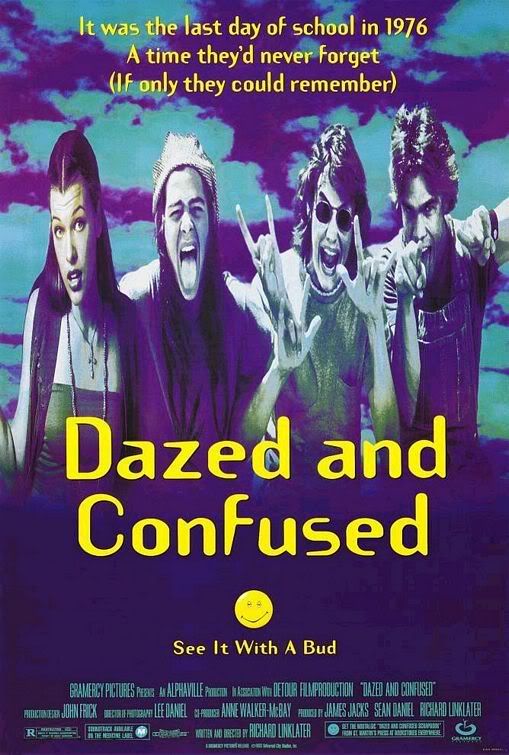 Is Montreal really coming to town tomorrow evening?
Honestly, my head has been swimming since the US bowed out versus Ghana yesterday. Usually, I look at the glass as half full. But, in the wake of the disappointing attendance at PAETEC Park for the Portland game last Saturday and the less than stellar performance against Ghana yesterday, I'm left questioning whether things that I believed to be true are really that way.
In Bruce I Trusted
Usually I can't stand most of what Eric Wynalda says when it comes to soccer. His mantra over the past week or so has been "players win games, coaches lose games, and referees ruin games". I've grown to expect Wynalda's takes to be in contrast to what I believe. And his mantra is way too cut and dried for my tastes.
So after the US got bounced, I expected Wynalda to come out and blast Bruce Arena. What I didn't expect was for some of his reasons for attacking the coaches, instead of pointing fingers at the players that didn't show up, echoed some of what I had been feeling during the tournament.
The biggest point that Wynalda hammered on was the fact that Bruce Arena left Brian McBride alone up top and that limited what the US could do offensively. My big problem with the 4-5-1 that Arena went with most of the time wasn't so much the issues that formation created tactically, but rather the attitude such a formation portrays.
To me, a 4-5-1 reeks of an attitude that we are overmatched and we're just going to try and contain our opponents and if we get lucky we'll finish on one of the few chances that we'll get via mistakes or counterattacks.
Personally, I hate that Arena appeared to have that kind of an attitude. The US wasn't severely outmatched by any of these teams. Yet, Arena coached like they were. And in the end, the players played like they were.
Where does the US go next if Bruce Arena isn't retained? The first two names that have popped into my head have been German National Team Manager Jurgen Klinsmann and DC United head coach Peter Nowak.
Klinsmann came under fire as the German coach for a lot of reason why I believe he would make a good replacement for Arena. Namely, his living in Southern California and bouncing ideas off of American coaches such as Arena and Anson Dorrance. Klinsmann's career as a player is a storied one, so he should have no problems getting respect from players. The biggest question with Klinsmann is whether or not he'll leave his post with the German National Team after the World Cup.
Nowak doesn't have the international experience as a coach that Klinsmann has, but he's in a similar vein as Klinsmann in that he has both a great resume internationally as a player, but also ties to US Soccer that make him less of an outsider than your average European. Nowak has won the MLS Cup both as a player, with the Chicago Fire, and as a coach, with DC United.
That mix of international experience and a respect for soccer in this country is something that I think the US Soccer Federation should look for should they decide to sever ties with Bruce Arena. But, it will be interesting to see if they opt to try and stay with an American coach for an American team. Personally, I think that would be a very poor decision.
The players on the US team are ready to compete with Europe's best in Europe
I held the opinion that the US could play attacking soccer with the like of the Czechs and Italians in Germany and hold their own. And while Bruce Arena never had them play that way, the way the tournament played out has me wondering if we do have the skill level to "Play Beautiful" and get results at the same time versus the competition the US faced this time around.
Landon Donovan didn't look like the Golden Child this time around. DeMarcus Beasley looked horrible versus the Czechs, although he looked better in the last two matches. The US produced almost nothing off of set pieces. I mean, the two close misses versus Ghana were nice, but the US needed goals and not shots that just missed getting on frame.
Clint Dempsey certainly was the one guy that didn't regress in my mind. He finished the one really good chance that he got and he was dangerous a number of times in the two matches that he got onto the pitch. Eddie Johnson looked dangerous off the bench in the second half of the Czech match.

But that isn't going to cut it. The US needs more from it's best players. And who knows where that will come from in the future?
Will someone come from almost nowhere to impress in 2010? Like say Chicago Fire forward Chris Rolfe who looks like he definitely has offensive potential. And there is the eternal hope that Freddy Adu will live up to the hype.
Or, will the US continue to be a team that relies more on effort and fitness than it does on skill? Only time will tell on that one.
The Rochester Rhinos are the best run soccer team in the country
Hopes were sky high with PAETEC Park finally becoming a reality.
But after the team basically admitted that they didn't even try to market the second home match of the season and there are a bunch of major issues with the game day experience for the fans, I'm wondering where the team is headed.
On the Rhino webboards , Rhinos CEO Steve Donner had this to say about the run up to the match versus Portland:
Dave,
After opening night and some of the parking and concession challenges our fans faced we decided to pull back on our marketing plans and focus on making the second game a positive fan experience. If we weren't facing a second conflict in as many games with the wings we would have pushed ticket sales and marketing a lot harder. I was actually excited that over 9,000 fans showed up to at PTP JUST to watch a soccer game. The wings had a wonderful crowd but they had six or seven promotions including giveaways and fireworks to enhance their crowd. Also, tickets were free with a peter pan peanutbutter label or wegmans grocery receipt. That's a lot different than paying $16.00 or $19.00 for a Rhinos ticket. It was exciting to have both games draw well as well as the Jazz fest. Downtown handled it well.
I'm sorry, but am I the only one wondering why they would back off on marketing because they are going head to head with the Red Wings? Shouldn't that competition push you to work harder than ever and not just back off the throttle?
Add in the fact that they were supposed to focus on improving the customer experience and loads of customers didn't really feel like that much was done to improve things from the first match to the second, and I am starting to have doubts about where the Rhinos are headed.
The hated Montreal Impact are coming to town tomorrow evening and I'm getting the feeling that the fan reaction is more along the lines of an early round US Open Cup match up with a PDL team that nobody has ever heard of.
Plus, you have the Lenin Steenkamp Testimonial on Sunday evening and that hasn't even been marketed real well. I know the team is wondering whether they should push that match with most of the proceeds going to Lenin, but it's the principal of the thing that kills me. Anything worth doing is worth doing right in my book.
And the Lenin match seems to be getting done about as well as the running of the women's team. Who put together the plan to throw together a team with pretty much no marquee value and then charge premium prices to watch them? It's no wonder that the announced crowds are a lot bigger than what people actually going to the games report as being in the stands. Most of those sales were probably to Rhinos club seat season ticket purchasers who had to get the women's tickets as part of their package. And the Rhinos aren't even giving those that have tickets already a great reason to go out to PAETEC Park for the evening.
I really hope I'm wrong, but the current team that Matthew Ford is running might end up like the last team that Matthew Ford ran.
Hopefully I'm wrong and over 11,000 fans show up on Saturday night and we have a huge Montreal hate-fest.
I'm just looking at my $7 Coke as half empty right now.
The views and opinions expressed in this column are those of the author, and not necessarily those of the Rochester Rhinos or SoccerSam.com. Feel free to send any comments or complaints to news@soccersam.com. James promises to read (but not to respond) to all of them.