July 16, 2006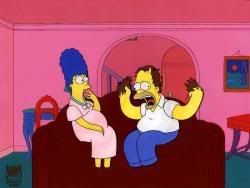 I've got all this pent up frustration building and I just need to let it all out before my head explodes. I know I should have done a match review for one of the greatest regular season Rhino games the other night when Rochester tore Miami's hearts out with a stoppage time goal and a 5-4 win.
But you know what, forget those that weren't at the game. And the people that were there, well, I doubt they'll be forgetting that game any time soon.
So now, on to the venting.
I'm glad I don't own the Rhinos right now
I am so sick of a lot of the whining by people about a variety of things about the PAETEC Park experience. My personal favorite is the whole take that the parking is bad around PAETEC Park.
Are you kidding me?
There is so much free parking (but the Rhinos won't advertise that for obvious reasons) that it's not even funny. My personal favorite parking spot is on the street just outside one of the Rhinos parking pass lots. It's closer to PAETEC Park than 99% of the Kodak lot spots are to Frontier Field. And did I mention that the spot is FREE. I even asked a cop if it was legal. His answer was that as long as I wasn't blocking a fire hydrant or a driveway, I was fine.
So, I really don't get the whole parking thing. But, I guess asking people not to be lazy is a tad too much to ask.
The other thing that would drive me insane if I owned the team is the complaints about the neighborhood. Sure, I wouldn't go hang out there at 2am on a Saturday night, but it's perfectly fine before, during, and after a Rhinos game. Criminals don't usually like large crowds of people when they are picking out a potential victim.
But again, trying to reason with suburban snobs that don't like to even see people who are in lower tax brackets is next to impossible. For those people, I would ask that they forward their complaints to David Gantt. He is the one that insisted on PAETEC Park being built in the City of Rochester. But, all the Eastsiders would have whined about the drive to Gates if Gantt hadn't gotten their way, so maybe it would be a wash?
But the one person that had me screaming at my computer screen is the guy that commented on Devo's blog that he didn't like that the stadium seating was square to the field. He would have preferred if it were angled like Ralph Wilson Stadium. And why did he prefer it that way? It provides better site lines for people watching.
I'm deadly serious. This guy wanted poorer site lines for the action on the field so he could watch the fans in the stands.
Cue the classic John McEnroe rant "You can not be serious!!!!!!!!"
Thank goodness I don't have to cater my business to idiots like that.
I sure hope the Rhinos and SportService figure out the concession issues
That is one complaint where I can see where some fans are coming from. While it still boggles my mind that apparently so many people are looking for a good, cheap meal and a night out as opposed to actually wanting to watch a good game on the field, the Rhinos still have to provide them with a better product.
While I still wonder if some of the cost complaints are valid (I'm pretty sure that bottled water, bottled soda, hot dogs, and soft pretzels are all the same price as they were at Frontier Field last season), there are obviously variety (or a lack thereof) issues that they need to deal with, along with the usual issues at a new stadium of quality of product and service.
Hopefully the team and SportService will remedy these issues ASAP.
I hate the lawsuit phobia at PAETEC Park
There are two policies that have come into affect this season that I'm guessing have to do with liability concerns for the team and their lawyers.
The obvious one is the policy to confiscate bottle caps when fans buy a bottled beverage at a game. And I know all about the physics of how a bottle with a cap on will do a lot more damage when thrown as opposed to a bottle that is thrown with the cap off.
But honestly, are Rhino fans that bad? Do thousands of people have to be treated as if they just got off the plane from Europe where they got into a little hooliganism?
Personally, it's just another reason to hate lawyers.
As is the policy of needing to sign a waiver at every game that you want to have your kid take part in the youth parade. Now I know that Frankie Sanfilippo comes flying through the kids at about mach 3, but is there really a need for a waiver?
The only thing I've been worried about is what might happen if my 2-year-old son Nathan were to eat the infill mixture.
It will work in the Rhinos favor on August 2nd, but it still drives me nuts
I hate it when MLS teams don't take the US Open Cup seriously.
It really drove me nuts last year when Alexi Lalas talked about wanting to start a winning tradition with the MetroStars and then they played nowhere near their best lineup when they came to Frontier Field. Thankfully the Rhinos put them out of their misery and maintained a 1-0 lead over the MetroStars when it comes to major US trophies in the trophy case.
And my guess is that Steve Nicol will likely play less than his A squad when the Revolution comes to town in a couple of weeks. I mean they would have played in Kansas City four days earlier and they have a game in LA versus Chivas USA three days after the game in Rochester. And seeing as how they are only two games ahead of the hapless Columbus Crew, they need to get every regular season win they can.
Well, at least the Revs aren't owned by the man who's name is on the US Open Cup trophy. I mean, how much of an insult is it when the Wizards, Crew, or FC Dallas don't take the Open Cup serious with Lamar Hunt's name on it?
Somehow, I can't imagine the Rhinos lying down in a cup competition named after Frank DuRoss.
Dear MLS: Please stop toying with our emotions
The cynics out there will say that the Rhinos are playing their part in this whole little dance between MLS and Rochester. But I will tell you that some of the things I've heard Rhinos CEO Steve Donner say on and off air makes me feel like they are playing it straight.
I'm just sick of this dance that Don "Show Me The Money" Garber and the rest of the MLS owners try and do every time they are looking to extort money out of a local government to build a new soccer stadium. I'm especially sick of Garber's tune changing as soon as Rochester gets their stadium built and Rowan University misses their deadline to get a potential MLS stadium one step closer to reality outside of Philadelphia.
I'd love to have an MLS team in Rochester. I'd love to have a higher caliber of player both on the Rhinos and on visiting teams.
But, I don't need to be jerked around either.
Personally, I would have loved it if Frank would have been asked about the Salt Lake mayor's quotes and laughed in the reporter's face. I would have loved it if Frank had said something about how MLS's business model is a joke and they had no interest in getting involved in it at this time.
But, Frank and the Rhinos have to do the dance if they ever hope to land a team. I just wish that it wasn't the case.
The views and opinions expressed in this column are those of the author, and not necessarily those of the Rochester Rhinos or SoccerSam.com. Feel free to send any comments or complaints to news@soccersam.com. James promises to read (but not to respond) to all of them.