July 23, 2010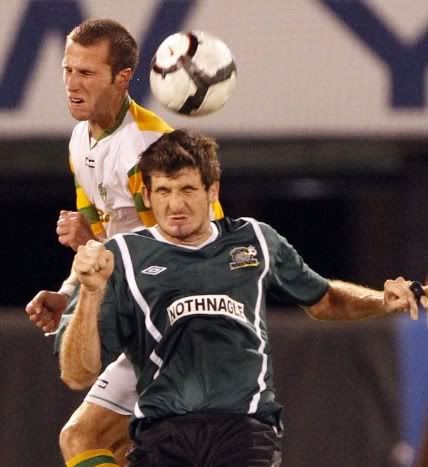 D&C.com
While Devo is wondering if the Hoxie-Kissi game winner is a flash in the pan, I want to see more of Hoxie & Kissi up top for the Rhinos.
The last time they started up top, Kissi scored twice with Hoxie getting both assists.
For me, now is the time to go back to the 4-4-2 by pulling either Tyler Bellamy or Alfonso Motagalvan out of the strating eleven, along with Anthony Hamilton.
With the short turnaround before tomorrow's game in Puerto Rico, it will be interesting to see what Bob Lilley does with his lineup.
Thankfully they got the goal and the three points last night.
They needed it.
News & Notes:
- Will the USL's I-League have a deal with MLS so that some players, likely those on developmental contracts, will be able to play in the league? Perhaps the quality of players in the league will be better than expected.
- SBI.net has the Rhinos 3rd in their USSF D2 power rankings.
-Ronaldinho's brother/agent denies that he's leaving AC Milan.
- Thierry Henry scored 25 minutes into his Red Bull career after taking the train to the match. You couldn't write a better start to things than that.
- Here are some sweet pictures from the Football at Fenway event. How cool would it be to have a US-Mexico World Cup Qualifier at Fenway in February?
The views and opinions expressed in this column are those of the author, and not necessarily those of the Rochester Rhinos or SoccerSam.com. Feel free to send any comments or complaints to news@soccersam.com. James promises to read (but not to respond) to all of them.