October 5, 2007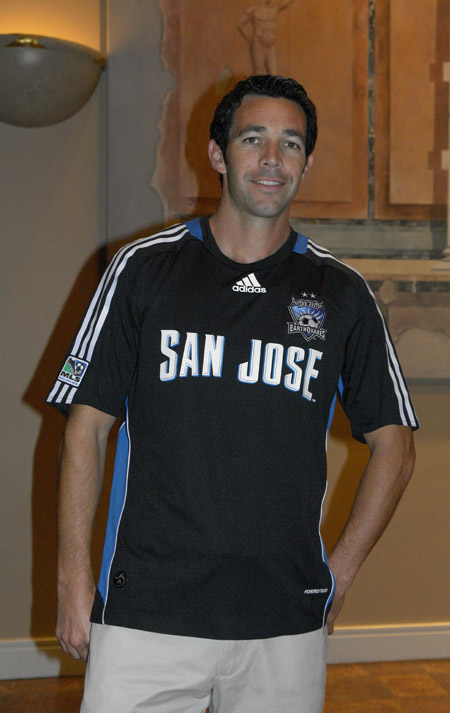 It's been a while since there has been news about the newest MLS franchise, the re-emergence of the San Jose Earthquakes.
But now the team has a look and a GM.
It will be interesting to see how John Doyle goes about building the Earthquakes. Expansion franchises of late have had a hard time becoming competitive quickly with Chivas USA being the best of the recent lot.
Although, if Lew Wolff, the owner of the newly minted franchise, is willing to dig into his pocket and spring for a designated player in year one of the new Earthquakes existance, that could speed up the process. Or, in the case of Denilson, make things worse.
The one DP name that could be most heavily linked to San Jose could be a player that had success as a member of the former version of the Earthquakes: Landon Donovan.
Donovan is not a DP in 2007, but will count as one in 2008. So, LA has a couple of options - trade Donovan to a team that still has a DP slot (like SJ, Toronto, Houston, New England, Columbus, and DC) or the Galaxy can trade for another team's DP slot ala the Red Bulls when they sent Amado Guevara to Chivas USA for their DP slot.
Given Donovan's desire to live in LA, it will be interesting to see what happens if the Galaxy want to move Donovan and he resists the change. Although, moving north to San Jose would appear to be the best place for Donovan unless Chivas USA trades half their team for a DP slot and the other half for Donovan.
Ricardo Clark slapped with longest suspension in MLS history
Nine games for kicking Carlos Ruiz?
Shouldn't he get a bonus for that........
Toronto FC snaps 12 game winless streak vs NY
Maurice Edu opened the scoring and Chris Leitch put a Marvell Wynne cross into his own net to give Toronto FC their first win in 13 games and denied NY the ability to clinch a playoff berth.
Add in the whole Mo Johnston vengence factor and it had to be extra sweet for Toronto and their fans last evening.
I wonder if Bruce Arena made the Red Bulls walk home after the game?
The views and opinions expressed in this column are those of the author, and not necessarily those of the Rochester Rhinos or SoccerSam.com. Feel free to send any comments or complaints to news@soccersam.com. James promises to read (but not to respond) to all of them.