December 1, 2006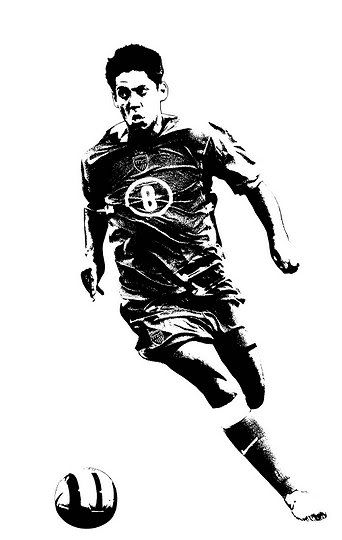 Clubcall.com
Clint Dempsey's desired move to the English Premier League may have encountered a stumbling block that will be harder to overcome than merely getting MLS to agree to a deal.
Apparently Fulham have agreed to a deal to land the New England Revolution and US Men's National Team forward/midfielder, but there are doubts that they can get Dempsey a work permit due to the fact that Dempsey doesn't meet their requirements for national team appearances. And it appears that Fulham may not have the pull of say a Manchester United who was able to get a work permit for American goalkeeper Tim Howard despite him not meeting the national team appearance requirement at the time of his move from MLS to the EPL.
Earlier this year, KC Wizards forward Josh Wolff had a move to Derby County in the Coca Cola Championship not happen due to an inability to secure a work permit. Wolff has now been looking at options in Germany.
It will be interesting to see if this latest development causes Dempsey to look to another European league. Or, will he look to try and hook up with an EPL club that has a little more pull with the Home Office...............
Freddy Adu looking towards Real Madrid now?
First it was DC United head coach Peter Nowak who suggested that Manchester United wasn't the best fit for Freddy Adu.
Then it was LA Galaxy GM Alexi Lalas suggesting that the EPL wasn't the league that would best suit the young American at this point in time.
And now it appears that Adu might be agreeing and changing his target of next club from Manchester United or Chelsea and instead lookign towards Real Madrid.
Now, I still think that Adu would be biting off more than he could chew at this point, but I do think that La Liga would be a better spot for Adu to land than the Premiership.
Plus, this will give conspiracy theorists fuel on the Beckham to MLS front.....................
Pele on Klinsmann as the next US Men's National Team coach
Everyone needs to e-mail that article to Sunil Gulati.
I mean, it can't hurt, right?
CONCACAF announces 2007 Gold Cup locations
CONCACAF has announced that the Chicago, New York, Boston, Los Angeles, Houston and Miami markets will host the 2007 CONCACAF Gold Cup. The ninth edition of the Gold Cup features 12 nations and will be played from June 6 to June 24.

One of the three groups will begin the tournament at The Home Depot Center in Carson, Calif. before moving on to complete the final group match day at Gillette Stadium in Foxborough, Mass. A second group of four teams will start the tournament at Giants Stadium in East Rutherford, N.J., before moving on to Houston's Reliant Stadium for the group finale. The Orange Bowl in Miami will host all three group games for the third group.

Gillette Stadium and Reliant Stadium will also play host to the quarterfinals of the tournament, which will include the top two teams from each group and the two best third-place teams. The Gold Cup will then make it's first appearance in Chicago where Soldier Field will host the semfinals and final.
The views and opinions expressed in this column are those of the author, and not necessarily those of the Rochester Rhinos or SoccerSam.com. Feel free to send any comments or complaints to news@soccersam.com. James promises to read (but not to respond) to all of them.