May 23, 2006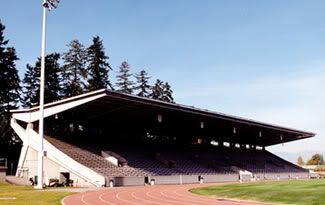 The Rhinos have completed the first 6 games of their 7 game road trip prior to opening up PaeTec Park with a 5-0-1 record and having only allowed one goal against after playing the Bob Lilley coached Vancouver Whitecaps to a scoreless draw late last evening out in Vancouver.
Once again, I was unable to stay up late and listen to the broadcast of the match from the west coast. So, I will wander about the internet and look for the best recaps I can find.
Also, if you want to welcome home the conquering heros, they return from the Pacific Northwest on United flight 472 that is scheduled to return to Rochester at 4:17pm today (Tuesday, May 23rd).
The views and opinions expressed in this column are those of the author, and not necessarily those of the Rochester Rhinos or SoccerSam.com. Feel free to send any comments or complaints to news@soccersam.com. James promises to read (but not to respond) to all of them.