April 8, 2006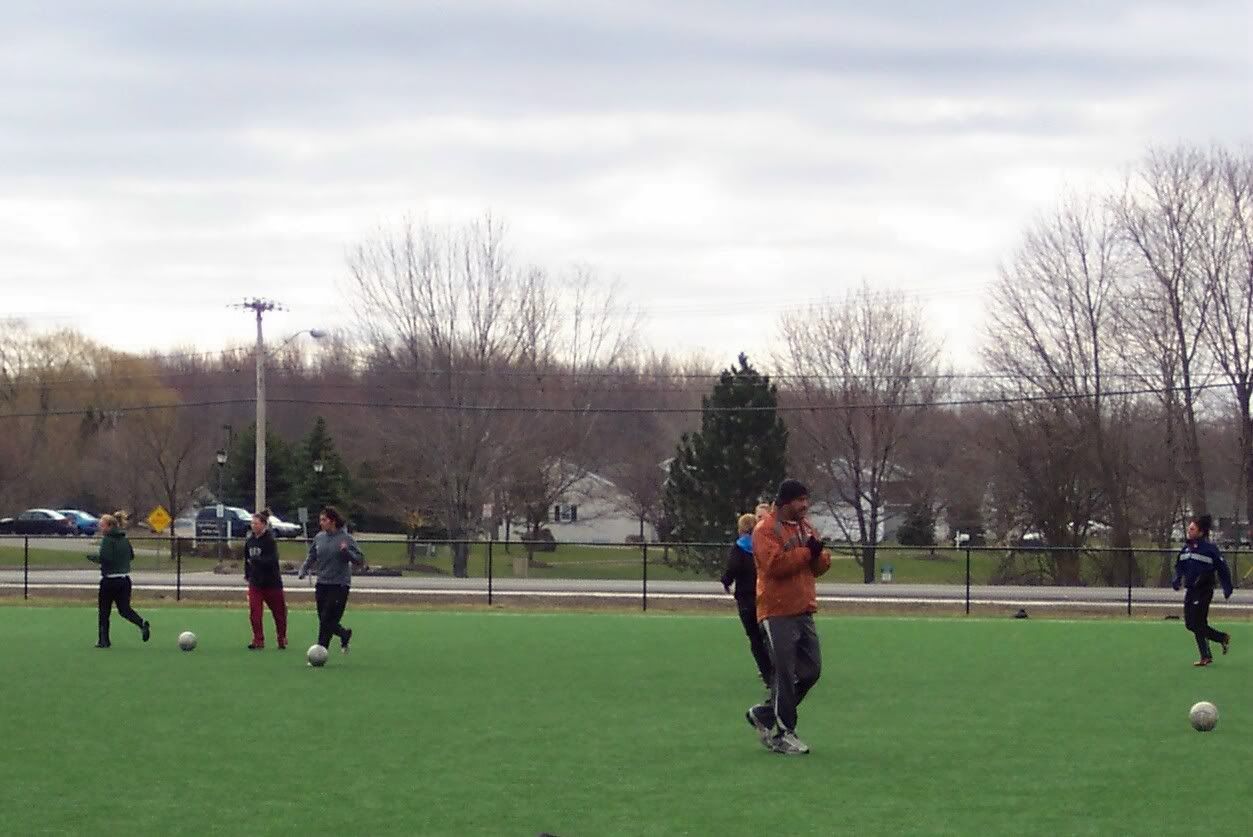 This morning it was bitterly cold at Roberts Wesleyan College, but that didn't stop the new era in women's soccer in Rochester from getting underway.
A dozen young women, including Greece-Athena and Le Moyne College's Laney Blais, came out to the open try out for local and regional players looking to earn a spot on the team.
Running the practice was newly named head coach, Rene Rivas. Former Rhinos assistant coach Frank Odoi was also on hand to help run the session.
After this morning's open try out, the team will start the invitation only portion of tryouts this afternoon from 3 to 5pm. This session will also be held at Roberts Wesleyan College.
Rhinos complete their Cary, NC portion of preseason matches
Last night the Rochester Rhinos completed their 3 game slate of preseason games in Cary, NC by playing the Atlanta Silverbacks to a scoreless draw. The Rhinos completed their three matches in Cary with a 1-1-1 record. Former Minnesota Thunder forward Johnny Menyongar was the Rhinos offensive catalyst in the matches as he scored the only goal for the Rhinos versus the Charleston Battery and assisted on 2 of the Rhinos' 3 goals versus the University of North Carolina Tar Heels.
Perhaps it was his experience playing his college arch rival. Or maybe he just has a knack for scoring late in matches. Whatever it was, Duke grad and Rhinos rookie hopeful Danny Kramer scored the Rhinos 3rd goal late in the match versus North Carolina on a cross from Rey "Boom Boom" Martinez. Kramer had scored a late tying goal during an MLS combine game earlier in this offseason.
The Rhinos will travel back to Rochester tomorrow and return to preseason action next Saturday afternoon versus the Toronto Lynx. The match will be head at Aquinas High School at 4pm.
The views and opinions expressed in this column are those of the author, and not necessarily those of the Rochester Rhinos or SoccerSam.com. Feel free to send any comments or complaints to news@soccersam.com. James promises to read (but not to respond) to all of them.