April 15, 2009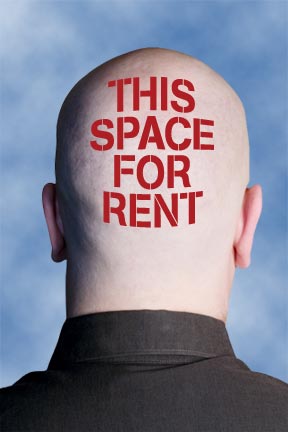 Tomorrow the Rhinos will hold a press conference to announce the new naming rights sponsor of the stadium, along with the radio dup for the 2009 Rhinos radio broadcasts.
I have no idea who the naming rights sponsor is, other than Sam's hints that it is a local company, and I'm hoping for a company like Wegman's. But, we shall see.
As far as the radio duo goes, I will say that I will be very, very surprised if there are more than one or two fans that have a bad thing to say about the direction the team is going in.
I expect the announcement to be met with a lot more positive responses than negative.
But, Rhinos fans could surprise me.
News & Notes:
- I forgot to mention yesterday that Soccer Sam has been nominated for the 2009 Class of the Frontier Field Walk of Fame. I hope I don't get fired.....
- I was surprised that Darren Kenton (and I think he stole Ross Smith's shorts) started at d-mid for the Rhinos yesterday and Tai Atieno was dangerous on more than a few occasions. It's too bad that Tiger hit a post and Johnny Menyongar grazed the top of the cross bar and they had to settle for a 1-1 draw.
- Mac Kandji is no longer considered a foreigner by MLS.
- The USMNT Blog has the T&T behind the scenes up and US Soccer.com has the ProZone Analysis up. 
- Red Bull Arena had a big milestone yesterday with the "topping off" ceremony.
- Philly's MLS expansion club has a new president who's previous MLS experience was in Tampa Bay.
- Apparently some people in Portland aren't on board with fast tracking the plan put forward to upgrade PGE Park for MLS use.
- The Jimmy Conrad Show is back.
- I wonder if the small MLS rookie class will mean better rookies in the USL this season?
- Fredy Montero got some good news in that the local prosecutor will not file charges against him due to a lack of evidence.
- Could Heath Pearce be headed to an MLS club near you?
- I guess SI.com's Noah Davis didn't get the memo that Bob Bradley is a Eurosnob.
- My guess is that Pat Onstad is a little happier now that he has a new defender on board and he's Canadian to boot!
- President Obama is trying to lend a hand to US Soccer's attempt to land another World Cup.
- Carolina's Mark Schulte won the 1st USL 1st Division Player of the Week Award for 2009.
- In an attempt to keep my job, I have to include this soccer-wrestling crossover story from San Jose Earthquakes practice.
The views and opinions expressed in this column are those of the author, and not necessarily those of the Rochester Rhinos or SoccerSam.com. Feel free to send any comments or complaints to news@soccersam.com. James promises to read (but not to respond) to all of them.