April 21, 2009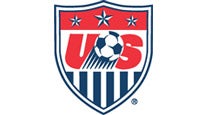 Ticketmaster.com
Tickets to the game in Rochester versus Canada will range in price from $18 to $150. You do get to keep your US Soccer camp chair for the $150, so it's got to be worth it, right?
The really interesting thing is that on the seating diagram, sections 101, 102, and 114 through 132 are listed as "Unavailable".
I wonder what that means?
 Personally, I think US Soccer has once again overpriced the tickets for the USWNT here. And it will be interesting to see how well not only the game here draws, but also the game in Charleston a few days later on the 22nd.
News & Notes:
- This are so rough in LA that the Galaxy are giving tickets away. I wonder if Portland and Vancouver can get a discount on their expansion fees?
- Fredy Montero is already eyeing a move abroad. Can't he get through one season before flirting with another league?
- One columnist in Seattle is changing his tune after going to a Sounders match. 
- Ben Olsen is wondering why the defending USOC Champs need to play their way into the tournament and I have to agree.
- The USMNT blog has a link to a podcast with Tim Howard and he answers questions over at SBI.net.
- The Rhinos aren't the only ones looking for a playmaking midfielder. Steve Davis at MLSNet.com wonders what's up with the #10s throughout MLS so far this season.
- This is an interesting take on how to solve some of the MLS scheduling issues created by next year's World Cup.
- WPS has a new website.
- Advantage Played looks at 5 questions that have been answered 5 weeks in to the MLS season. And the Colorado Rapids are getting some love at #1.
- Austin hosts Vancouver this evening in USL 1st Division action.
- Cleveland decided to make the Pato signing official!
- Nick Green takes a nice shot at Beckham in his What to love and loathe in MLS piece.
The views and opinions expressed in this column are those of the author, and not necessarily those of the Rochester Rhinos or SoccerSam.com. Feel free to send any comments or complaints to news@soccersam.com. James promises to read (but not to respond) to all of them.